GIVING BACK
Being Responsible by "Maximizing Our Impact On Our Community"
GIVING BACK
Being Responsible by "Maximizing Our Impact On Our Community"
GIVING BACK
Being Responsible by "Maximizing Our Impact On Our Community"
GIVING BACK
Being Responsible by "Maximizing Our Impact On Our Community"
GIVING BACK
Being Responsible by "Maximizing Our Impact On Our Community"
GIVING BACK
Being Responsible by "Maximizing Our Impact On Our Community"
GIVING BACK
Being Responsible by "Maximizing Our Impact On Our Community"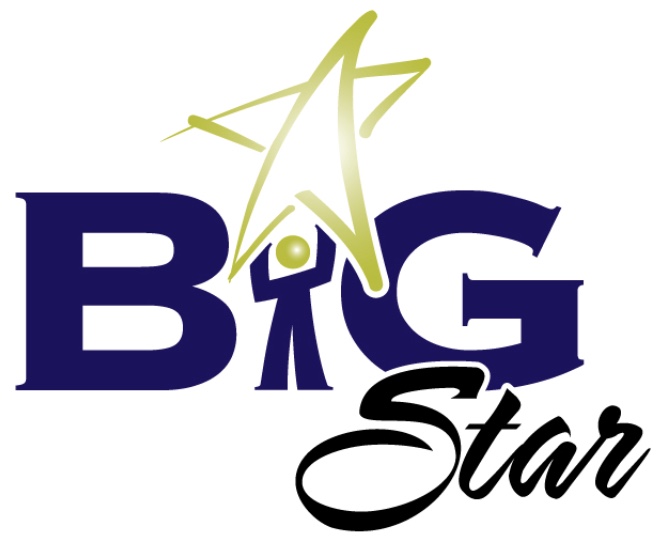 We believe that ordinary people can come together and achieve extraordinary things. BIG encourages its employees to share their time, resources and talents to enrich the community in which we work and live. Through the Star Foundation our employees and their families are able to touch lives in need and in return experience the blessing of giving. The Star Foundation primarily focuses on the health and improvement of the lives of people, especially children. The majority of events are initiated by the foundation, but we are always interested in learning about existing and emerging programs that creatively improve and support a healthy and happy environment for people.
BIG Believers in the
STAR

Foundation

We're BIG believers in giving back. And that ordinary people can come together to do extraordinary things. That's why we're involved with fantastic organizations such as the STAR Foundation, which focuses on improving the health and lives of all kinds of people and children in need. We believe in sharing our time and resources to improve the lives of everyone in our community.

We hope to lead by example and encourage others to get involved too. At BIG, our staff receives time off for community involvement, and we're hard at work trying to create a model that other businesses can replicate and follow. Whether it's handing out blankets and hats to the homeless, rebuilding a wing of the teen challenge house or organizing a fundraising regional golf tournament, our work with the STAR foundation continues to be our proudest work ever.

If you have any questions, a worthy cause to tell us about or would like to donate in some way, please don't hesitate to reach out: [email protected].
 MISSION STATEMENT
"BIG is committed to helping individuals and families in need, whatever their circumstances. We partner with the STAR Foundation to provide ongoing time and resources to help improve the lives of individuals, families, and children who need it most. Our goal is to lead quietly by example and create an easy model for giving back that other companies can follow."
– Paul Tauton,  President / CEO
MISSION STATEMENT
"BIG is committed to helping individuals and families in need, whatever their circumstances. We partner with the STAR Foundation to provide ongoing time and resources to help improve the lives of individuals, families, and children who need it most. Our goal is to lead quietly by example and create an easy model for giving back that other companies can follow."
– Paul Tauton,  President / CEO