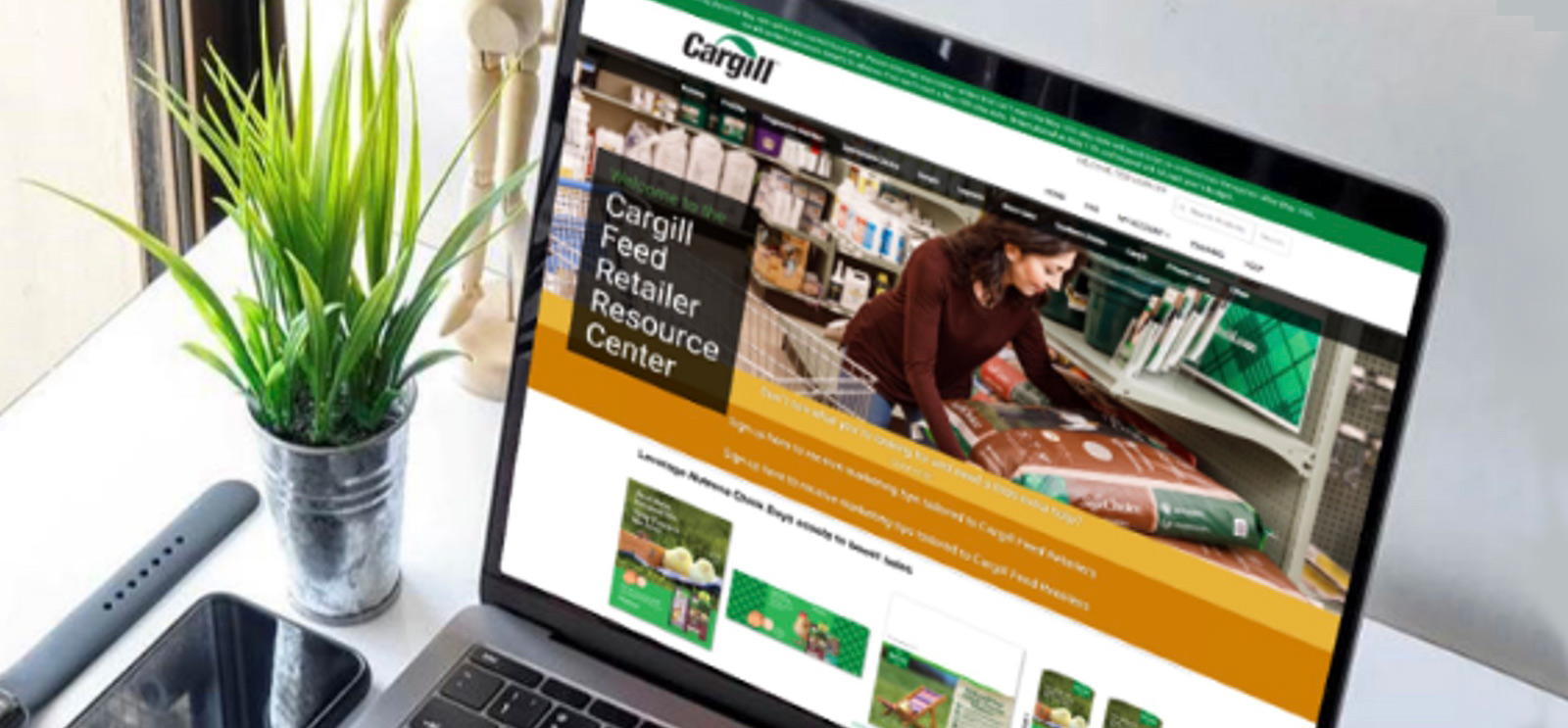 CLIENT:
Cargill
OBJECTIVE:
To develop and manage a robust eCommerce solution for the Cargill Feed Retailer team.
SOLUTION/RESULT:
Our team developed an eCommerce solution that served as an internal (Business to Business) facing platform for the Cargill Feed Retailer Network (CFR).  The CFR network consists of 3,545 retailers with approximately 445 current users (3,000 points of distribution) assigned to 45 different user groups.
The platform is leveraged by the CFR retailer and internal sales teams.  In order to achieve long-term scalability, sustainability, inventory management, and operational efficiencies, CFR partnered with BIG to manage all aspects of a fully integrated platform vs. trying to bolt on to an existing platform.
The platform consists of approximately 2,000 products (hard goods, textiles and print materials) across a variety of product types for both purchase and/or download. Over 1,500 of these products reside in BIG's fulfillment center for distribution. All product shipping from BIG ship in 1-2 business days when orders are placed before 12PM CST.
BIG's dedicated account management team monitors "real time" inventory levels and facilitate replenishments based on pre-approved stock levels of core and none-core product. This team also works alongside key client stakeholders to assist with product recommendation, sourcing and development. Advanced reporting capabilities are available to those users that require this functionality, eliminating the need for data to be pushed to another platform.