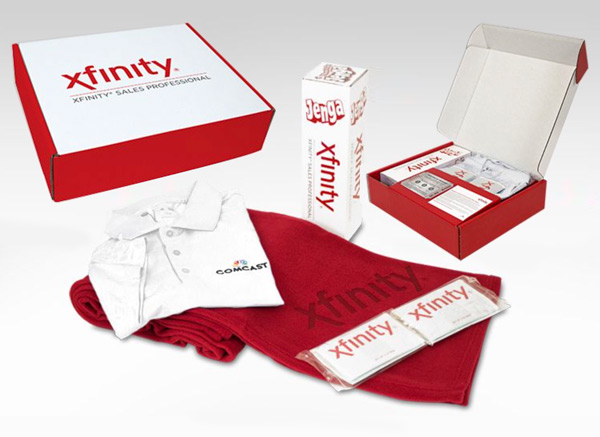 CLIENT:
Comcast / Xfinity
OBJECTIVE:
To reduce employee turnover within the first 90 days.
SOLUTION/RESULT:
BIG partnered with Comcast / Xfinity to create a better onboarding experience for the Xfinity Sales Professional (XSP) by helping them to develop and launch a new welcome kit.  The welcome kit not only spotlighted the employee but also his/her family.  The kit consisted of the following items:  uniform, Jenga game, fleece blanket, popcorn, and two free movies that could be streamed using Xfinity's service which was also included.
This kit was so well received that employee turnover in this position was reduced by over 63% within the first nine months of being deployed in the field.