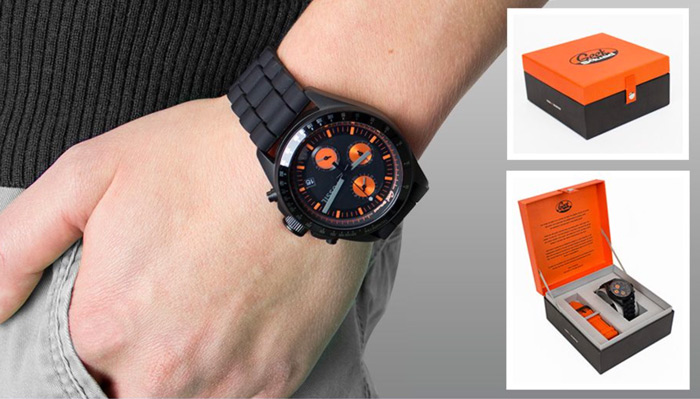 CLIENT:
Best Buy / Geek Squad
OBJECTIVE:
Create a unique branded product that could be used as a 5 Year Anniversary milestone gift.
SOLUTION/RESULT:
Employees in the southern regions could not utilize a leather jacket due to their warm-weather climate, so BIG was asked to create something new and exciting for Geek Squad employees to receive on their Anniversary.
BIG partnered with Fossil to create a completely customized Geek Squad watch that fit both their budget parameters and incorporated the Geek Squad culture design. We also designed a customized gift box for the watch to make it remarkable. The Fossil watch is currently the #1 selected gift in their Years of Service program.