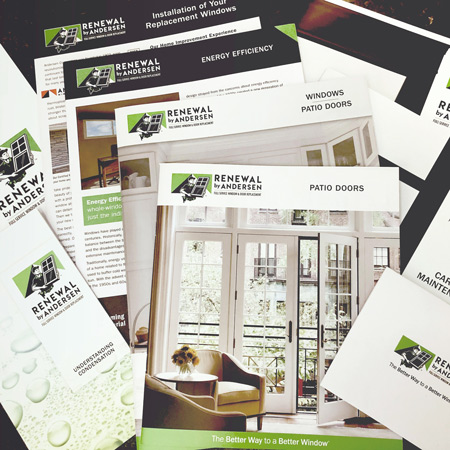 FUFILLMENT/PRINT MANAGEMENT
CLIENT:
Renewal by Andersen
OBJECTIVE:
Identify a single vendor that could centralize and handle printing, fulfillment, kitting, and distribution of collateral material using an online ordering system; enhancing the company-owned, retail-owned, and the affiliate-owned experience.
SOLUTION/RESULT:
BIG produced a customized web portal for warehousing, kitting, and distribution, with the added function of being able to collect payments by credit card.
BIG maintains the website and inventory for the site by providing a regular inventory report showing the history for each item along with restocking recommendations based on sell-through history. Inventory is owned by BIG and shows up on their balance sheet. The product is not billed until it is shipped out to the field. This helps RBA's bottom line by not paying for inventory until needed.